The PDF-version of the ICAICTSEE-2013 Proceedings
is published on July 24th 2014.
LINK To The ICAICTSEE-2013 Proceedings
ICAICTSEE-2013
Is the Most successful event in its 3-year history !
Simple facts:
115 submissions

70 Bulgarian submissions

45 foreign submissions

Participants from 16 countries

Numerous discusions, ideas, new relations and friends !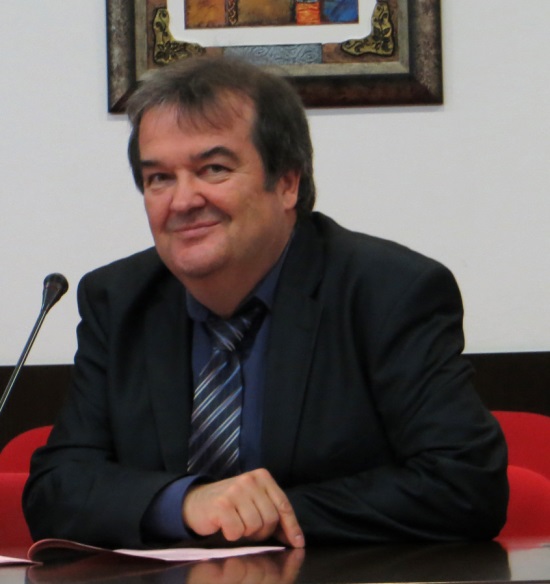 Prof. Dr. Dimiter G. Velev, Chair of the ICAICTSEE-2013, welcomes the conference participants and guests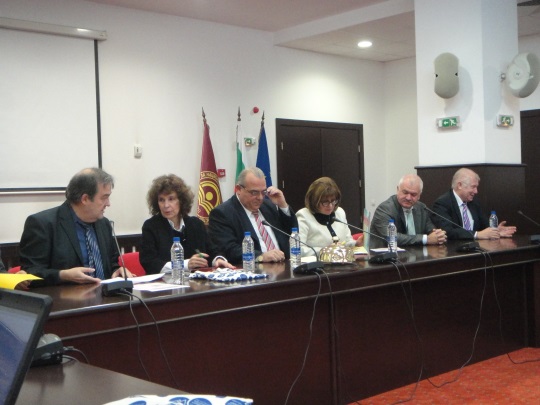 Official opening of ICAICTSEE-2013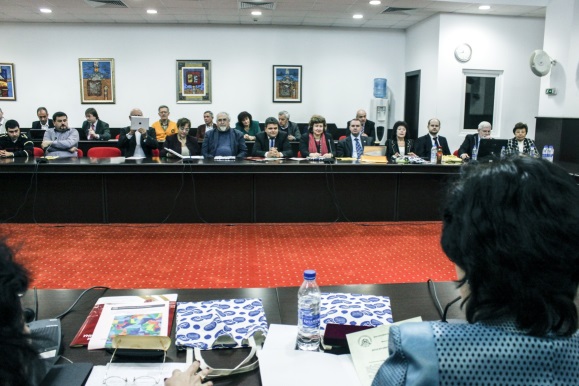 Participants and guests of ICAICTSEE-2013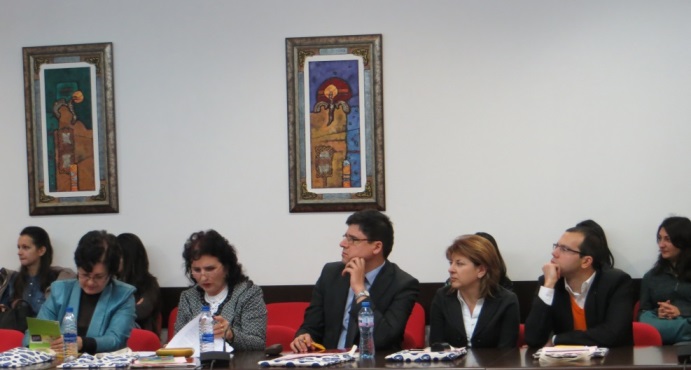 Participants and guests of ICAICTSEE-2013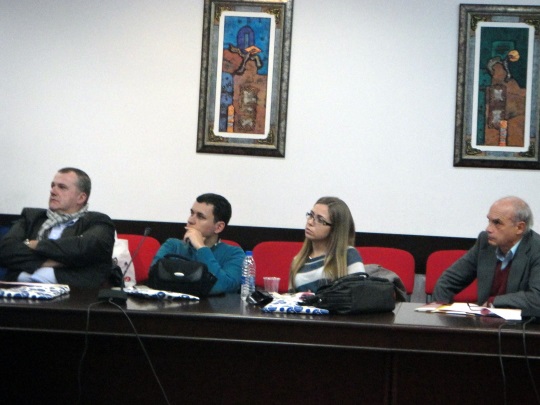 Participants and guests of ICAICTSEE-2013
We expect you all at ICAICTSEE-2014 !
Dear Colleagues,
On behalf of the Conference Committees I have the honor and pleasure to invite you to take part in work of the 3RDInternational Conference on Application of Information and Communication Technology and Statistcis in Economy and Education (ICAICTSEE-2013) which will take place on December 6 – 7th, 2013 at the University of National and World Economy (UNWE), Sofia, Bulgaria.
Due to the current state of scientific development in all spheres of human activity, the constant knowledge and skill actualization of the academia and researchers in the field of Information and Communicaton Technology (ICT) is an obligatory necessity, especially when the world is in a global economic and financial crisis. The definition of long-term scientific research tasks in this area has a strategic importance, which is even more true for young researchers, lecturers and Ph.D. students.
The conference aims at conducting analysis of the current problems and presenting results of the ICT application in different areas of economy, education and related areas of scientific knowledge; outlining the existing possibilities for the application of modern ICT tools, methods, methodologies and information systems in economy and education; discusing advanced and emerging research trends with a long-term importance in the field of ICT application in economy and education.
The conference will try to establish an academic environment that fosters the dialogue and exchange of ideas between different levels of academic and research communities.
Prof. Dr. Dimiter G. Velev
ICAICTSEE-2013 Chair
News Updates
| | |
| --- | --- |
| 26-Jul-2013 | The ICAICTSEE-2013 conference is included in the IFIP's Calendar of Events under Index 02666. |
| 14-Aug-2013 | Musala Soft has joined ICAICTSEE-2013 as a sponsor. |
| 19-Sep-2013 | The ICAICTSEE-2013 proceedings will be indexed by EBSCO. |
| 23-Sep-2013 | dWare has joined ICAICTSEE-2013 as a sponsor. |
| 25-Sep-2013 | Kabinata has joined ICAICTSEE-2013 as a sponsor. |
| 16-Oct-2013 | The ICAICTSEE-2013 proceedings will be indexed by ProQuest. |
| 27-Nov-2013 | Microsoft Bulgaria has joined ICAICTSEE-2013 as a partner. |
| 01-DEC-2013 | The ICAICTSEE-2013 Program is announced ! |